Q: What is a dissolution of marriage?
A:  In California a "dissolution of marriage" is what is known as a "divorce" in other states. There is no fundamental difference between a "divorce" and a "dissolution of marriage". Both terms refer to the process by which a marriage between parties is terminated and their respective legal rights and obligations regarding property, child custody, and child and spousal support are determined.
Q: What are the requirements for filing a petition for dissolution of marriage in California?
A: At least one of the parties must have lived in California for at least six months and in the county in which the action is filed for at least three months, in order to file a petition for dissolution of marriage.
Q: How long will it take to get divorced?
A: It takes a minimum of 6 months from the date the opposing party is served with divorce papers, or makes a general appearance before a judgment for divorce can be entered. How much the parties agree or disagree on various issues affects the time it takes to get a judgment for divorce.
Q: How does the court determine who will have custody of the children?
A: There are two types of custody: legal and physical. Legal custody is the right to make decisions about the child's health, education and welfare. Physical custody is the actual time the parent has with the child. A parent that has the child more than 50% of the time is considered the primary custodial parent. When determining which parent(s) will have legal or physical custody and a visitation plan, the courts look at what is in the "best interests" of the child.
Q: Must a parent obtain sole custody in order to be awarded child support?
A: No. A parent may share both legal and physical custody with the other parent, and, depending upon financial circumstances, may still receive child support based on state guidelines.
Q: Can a court subsequently change the provisions in a final dissolution?
A: Provisions cannot be changed unless the separation agreement allows for subsequent changes. Provisions may be changed if one of the parties commits fraud or a modification is necessary to correct mistakes in drafting. However, a California law does permit modifications of spousal support or child support based upon a change in circumstances.
Q: I've heard that California is a community property state, what does that mean?
A: California is a community property state. In a community property state, property is classified as either community property or separate property. Community property, but not separate property, will be divided equally in a dissolution of marriage. Community property generally includes income or assets acquired during the course of the marriage and while the parties are living together. Separate property generally includes property owned by a spouse prior to marriage and any gifted or inherited property received during the marriage, which was treated as separate property.
Q: What is the difference between spousal support and alimony?
A: Generally, there is no difference. Spousal support is the term that California law uses to refer to what is called "alimony" or "maintenance" in other states.
Q: What does it mean to have a "pro se divorce"?
A: "Pro se" is a Latin phrase meaning "for oneself." In California, it is not mandatory that you hire an attorney; you may represent yourself in dissolution of marriage cases. However, you may be putting yourself at a serious disadvantage. Most divorces are not straightforward unless there are no marital assets, children or other joint issues. Given the complexity of the issues, it may be beneficial to employ the services of a professional who is knowledgeable in the law and experienced in the field.
Q: Do I need a family law attorney?
A: Most of the issues in family law are complex and overwhelming and will impact you and your family's future. It is important to have an attorney that has the knowledge, experience and aggressiveness to represent and guide you through these complicated issues.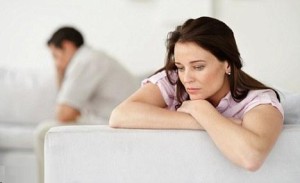 Q: Can I move with our children out of San Diego during the divorce process or later?
A: Although the primary custodial parent has presumptive right to move with the minor child, you will need a court order or written agreement from your spouse to move with the child.
Q: Why choose Agape Law Firm?
A: it is important to choose an attorney who has the legal knowledge of your issues, the negotiating ability to settle cases and is an experienced litigator who can articulate and argue your case effectively to a judge. Sarah Redparth possesses the qualities you want in an attorney. She is aggressive when necessary, articulate and persuasive before judges, skilled in negotiation to settle your case, and has the legal knowledge to understand the many complex issues that arise within the area of family law.
[service_box title="With each client we develop a plan and strategy tailored to your individual case. " icon="icon2″ icon_link=" https://www.agapelawfirm.com/contact" text="Get help today. The legal system can be difficult to understand and navigate. Get the experience and knowledge you deserve. Take the first step to achieving a better resolution for your family law problem. Don't hesitate to contact us; we are here to help you. " btn_text="Contact Agape Law Firm TODAY. " btn_link=" https://www.agapelawfirm.com/contact" btn_size="normal" target="_self"]